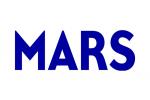 Job description
You key responsibilities are:
Co-ordinate & support Logistics tenders in close cooperation with sr. Buying Operations Manager and sr Buyers
Program management for the tenders, planning & organizing events with potential suppliers.
Analyse the supplier bids using Excel, Power BI and E-sourcing tools, present results in business forum.
Be the first point of contact for potential & existing suppliers.
Manage day-to-day (Commercial) operations for Logistics Buying and resolve (potential) issues.
Work closely with stakeholders (e.g. Market & Factory Supply Chain, Finance) to determine full scope of work of the activities tendered and have clear view on all related End to End costs (TCO approach). Taking in consideration: quality, performance, Operational Excellence, continuous improvement, service and efficiency
Interact with Mars Commercial Services (MCS) to efficiently run the end-to-end procurement process and optimise ways of working.