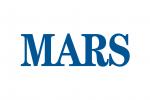 What are your main tasks as Project Manager Packaging Graphics Food at MARS
In the role of Interim Project Manager Packaging Graphics you are involved in translating an artwork / design into industrial packaging material that meets the quality requirements and budgets. You are responsible for evaluating designs, risk analyzes of the printwork, developing and implementing a print development plan and checking the final printed packaging material with the color standards for the European regions. During this project these activities relate tot Mars' food segment which includes brands like Kantong, Dolmio, Mirácoli and Uncle Ben's.

Additionally:
You contribute to sructural impovements with regard to printing issues regarding packaging designs.
You work closely with departements like Marketing, Activity Managent, Logistics, and Packaging Development.
As an expert you will advice internal and external parties and you are involved in creating, formalizing and monitoring the print development plan for packaging designs.
You oversee an efficient and timely implementation of packaging designs. Facilitate your project and supplier evaluations, and make recommendations to improve them.