Projectmanager Packaging
The jobholder identifies and develops packaging solutions that meet the Mars Food global business, customer and consumers' needs, and prepares for a successful launch, within the constraints of quality, cost and timing.
What are you going to do as a Projectmanager Packaging?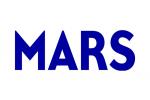 Design and develop new concepts and execute projects from idea through manufacturing start up by translating the packaging development brief into a final pack format (primary, secondary & tertiary);
Evaluate packaging materials, equipment and manufacturing processes to ensure safe quality manufacture and at the same time meet the cost targets;
Develop and maintain the packaging specifications, as well as other packaging related systems;
Participate in relevant multi-disciplinary Activity Task Group (ATG) meetings and fulfill the role of technical leader as required;
Build and maintain a great internal and external network to remain informed about the latest packaging science and technology, e.g. visiting exhibitions, keeping close contact with suppliers, external packaging organizations or institutes as well as cross segment network.
What do we offer?
A challenging job with a international company;
A full-time job for 40 hours a week, with the possibility to work from home;
A great salary between €3600 and €3850;
A temporary contract via SMS Intermediair until the end of the year.
Who is your new employer?
Mars is a multinational company with a wide range of products in the FMCG. Your workplace is Mars Food Europe located in Oud-Beijerland. Here Mars produces food products, for instance sauces for Uncle Ben's.
The culture at Mars is characterised by entrepreneurship: initiative and development of employees is appreciated and where possible supported. As a new employee, not only will you be properly trained, but you can also count on good, personal guidance. The contacts between colleagues are very collegial; on the other hand, people work hard and expect their colleagues to do the same.
What do we ask of the new Projectmanager Packaging?
Master/Bachelor degree required in Packaging Science, Materials or Industrial Design, Mechanical Engineering or an equivalent education;
Minimum of 2 years of job experience in a technical field, ideally closely to packaging related;
Excellent project management skills and the ability to work in a deadline driven environment with cross- functional teams;
Experience in facilitation & leading project teams, including external parties;
Fluent in English (written and spoken).
Hoe nu verder?
Is this your dream job? Please sent your resume and motvation to loes@sms-intermediair.nl or click on the button to apply. Any further questions? Please contact 0402114075!
Loes Benning
Consultant
+31 (0) 40 211 40 75
loes@sms-intermediair.nl
Solliciteer