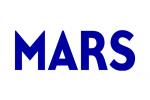 What are you going to do as a Graphics Technical Support Officer
In the global Royal Canin Headquarters based in Aimargues near Montpellier, south of France, the Graphic Chain Officer plays a role in achieving our brand-building and growth journey, with the aim to develop nextgeneration Royal Canin packaging and brand experiences. This furthers the distinctiveness, relevance and impact of the number one global pet nutrition brand worldwide, delivering our purpose to serve the health of millions of cats and dogs around the world.
Within the framework of ROYAL CANIN's 2025 packaging roadmap, following premium brand values & sustainable development engagement the Graphic Technical Support will be responsible for the visual quality and consistency of our packaging designs.
The job purpose is to deploy the print quality improvement strategy decided by the Packaging Technology Manager in order to:
Guarantee Royal Canin brand and packaging colors consistency worldwide:
Sublimate the pack design by innovative technics/technologies;
Develop/Optimize the print quality to the state-of-the-art, whatever the print technology (current or future);
Attune to a unique packaging image around the world with DMS to serve Brand Distinctiveness.