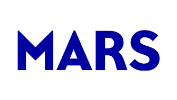 Job description
As a Brand Manager Gum & Fruity Confections you will be responsible for all activities regarding global and regional brand priorities for gifting and seasonal in international travel retail (ITR). Your key responsibilities are:
building insight driven plans to drive conversion through confectionary gifting and seasonals;
ensuring that all brand activities align with the respective brand compass and guidelines;
continuous tracking of activity KPI's;
ensuring spend and investment within assigned budget.
As a Brand Manager you will cooperate seamlessly with the ITR Category Team, Sales Team, and activity management team.