Senior Designer Brand Agency
Are you an experienced Senior Designer who would love to work on some of the most well-loved and established brands in today's global marketplace? And do you live in or nearby Amsterdam? Read on!
Onze belofte aan jou
Work from home
Laptop
Education & Training
Pension benefits
Phone
Responsibility
Flexibility
Creative freedom
Responsibilities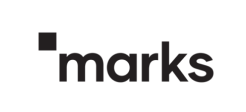 As an excellent designer with a passion for problem-solving and creating memorable designs, you're eager to learn new aspects of the business with a proactive attitude and approach. You're truly passionate about all things design.
A conceptual thinker with strong typographic skills and attention to detail, you can consistently demonstrate the ability to execute with excellence, creating great work for our clients.
You know how to challenge a brief and produce exceptional work, maintaining the brand experience across concepts and channels.
You can guide others against the brief, leading Middleweight and Junior team members; ensuring our creative thinking goes deeper, our execution becomes more powerfully consistent and presenting with a clear rationale to clients.
In this role, you will be accountable for:
Acting as a deputy for the Design Directors, guiding others to strengthen their work, deepen their creativity, challenge the brief more thoroughly, approving in their absence.
Consulting with Client Service to understand the client's need, adding insight and richness to the design brief. Advise on resources and timings when needed.
Being a team player. Actively helping others stay on track, being a support for their creativity, managing expectations and risk when things change.
Producing creative that challenges and moves beyond the brief, is embedded in the insight and is activated with powerful consistency.
Presenting with confidence and clarity and objectivity, enabling debate, taking on board the views of others and positively giving feedback to drive improvement.
Championing and following our file set up, file naming and server filing procedures.
The offer
• Salary indication of € 3400 gros p/month
• 25 days annual leave (+ 8 public days)
• Pension scheme
• Private health insurance
• Modern studio in the heart of Amsterdam
Organisation
Enthusiastic about creativity and design, Marks is a genuinely friendly, fun and engaging place to work. Whilst we all have very serious work to do, we are emphatic that our employees should have the most rewarding experience at work we can possibly give them in a business environment. We believe in nurturing diverse talent and bringing together a team of creative and business-minded people with perspectives from all over the world to create a vibrant environment full of ideas, opinions, and experiences.
Profile Senior Designer Brand Agency
4-8 years experience within a Brand/Packaging Design agency in Design roles
Experience in branding, packaging and corporate identity
Deep understanding of print production, materials and finishes
Adobe CC, Office but also understand the power of a sketch
A degree in Graphic Design, Product Design, Illustration or related field. Grounded working knowledge of the usual Adobe software (InDesign, Photoshop & Illustrator).
Overall experience in branding, packaging and corporate identity
An ability to translate design briefs into compelling creative solutions
Emerging client presentation skills, discussing, defending design
Stakeholder management and influencing
Understanding of strategic, creative and commercial aspects of brands and the world they inhabit
Coaching and mentoring skills
A great portfolio that shows conceptual thinking in the world of FMCG, healthcare brands are a plus
Interested?
Please send your resume and portfolio to arjen@sms-intermediair.nl or hit the button ->
Arjen Veen
Partner / Senior Consultant
+31 (0) 20 404 35 00
arjen@sms-intermediair.nl
Solliciteer