Senior Account Manager (Amsterdam Studio)
Our Amsterdam Studio is growing rapidly. We are looking for a Senior Account Manager who is comfortable with a high degree of project ownership, has a great attention to detail and thrives in a fast-paced environment. They are the go-to for what good looks like in client service, across project and financial management. There is no "I" in this team and we work hard together to deliver small and big projects across both global and local brands and we like to have fun doing it!
Client Services are the voice of the client within Marks and help ensure that projects run smoothly in the studio. They help our clients to shine by identifying and shaping the clients' business, brand and personal needs into actionable briefs, ensuring we deliver against them on time, on budget and with excellence.
Our ideal candidate comes from a world of branding and has a background working on FMCG brands of all levels with a deep understanding of how they operate
What will you do?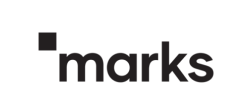 Structure and lead productive client conversations
Know the projects and briefs inside out – the deliverables, budgets, timings & resources
Build your brand, design and business knowledge to add value to client briefs, presentations and workshops
Have ownership of projects and manage:

Our work: project plans and timely delivery, cost proposals, contact and status reports, project trackers
Our finances: accuracy of the sales tracker, invoicing completed work, tracking accruals, delivering month-end figures, chasing payment

Partner with Design and Resource Management to ensure we effectively manage resource
Write clear briefs, create budgets/quotes/invoices and excel at buttoned-down project management.
What you will need:
A solid understanding of brand management, life-cycle and strategic design process
Ability to manage difficult conversations, keeping people focused on resolutions
Present with confidence
Excellent project management skills to run multiple creative projects in a fast-paced studio environment
Ability to prioritize, stay calm and flag challenges before they become issues
Great listening skills
Ninja level MS Office (Word, PowerPoint, Excel) and Keynote.
What we offer?
Salary approx. € 4500-5000 gros p/month.
Fulltime and starting with a one year contract
25 days annual leave (+statutory public days)
Pension scheme - minimum government scheme only
Modern workspace in a historic building in the centre of Amsterdam.
About Marks
We are a global brand experience agency with multiple locations — across continents, time zones and geography. Coming together, we deliver both global vision and local intelligence. In Europe we have studios across London, Birmingham, Amsterdam and Paris.
We are uniquely constructed to enable brands to win in an age of constant change. Our focus is on using design to amplify brands in the most effective and efficient ways possible and deliver it globally.
Who you are:
A natural organizer and project manager with a positive attitude, who works in a friendly, relaxed, pragmatic and focused way.
You love Design and Branding and are the go to for daily client needs on projects and work closely with the designers.
You have a passion for visual culture, creativity, innovation and tech, beyond the world of graphic design.
Empathic and a good listener. You really have the ability to put yourself in other people's shoes.
Leander Ruivenkamp
Recruitment Consultant
+31 (0) 20 404 35 00
leander@sms-intermediair.nl
Solliciteer