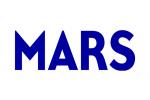 What are you going to do as a Senior Food Technologist?
The Sr. Food Technologist undertakes the supplier quality assurance process with suppliers to pro-actively ensure supplier quality systems are in place to meet the standards. You will be working with:
Knowledge of Mars technical requirements and assutance of the suppliers capability to deliver them;
Assess confidence in supplier capability to meet specification and quality requirements;
Objective supplier performance measurement to drive continuous improvement;
Technical development of the supply base to meet future developments;
Root cause resolution of material technical non-confomances.