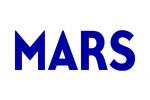 What are you going to do as a Project Manager Packaging Engineering?
As a Project Manager Packaging Engineering you will be having several responsibilities such as:
Coordinating and developing new concepts and lead projects. You will be doing this from scratch till the final pack format;
Evaluate packaging materials, equipment and manufacturing processes, to ensure safe quality manufacture and at the same time meet the cost targets;
Develop and maintain the packaging specifications, as well as other packaging related systems;
Build and maintain an internal and external network to remain informed about the latest packaging science and technology.