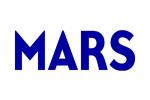 What are you going to do as a Logistics Coordinator Outbound?
In this function you will organize, plan and coordinate shipments of finished goods to affiliate markets outside of Europe. In addition, you will work on projects to improve this process in terms of efficiency and costs. Good internal and external communication with all stakeholders, including warehouses, customs and carriers, is key to this process. Other key responsibilities are:
Managing the demand and stock of the products together with affiliate markets and ensure good service levels and freshness of product.
Prepare all relevant documentation that accompanies the shipments.
Reflect all transactions correctly in SAP.
Check correct document preparation by shipment department associates and keep storage off all relevant documentation.
Working proactively with Supply planners at destination, keeping them well informed about in-transit situation.